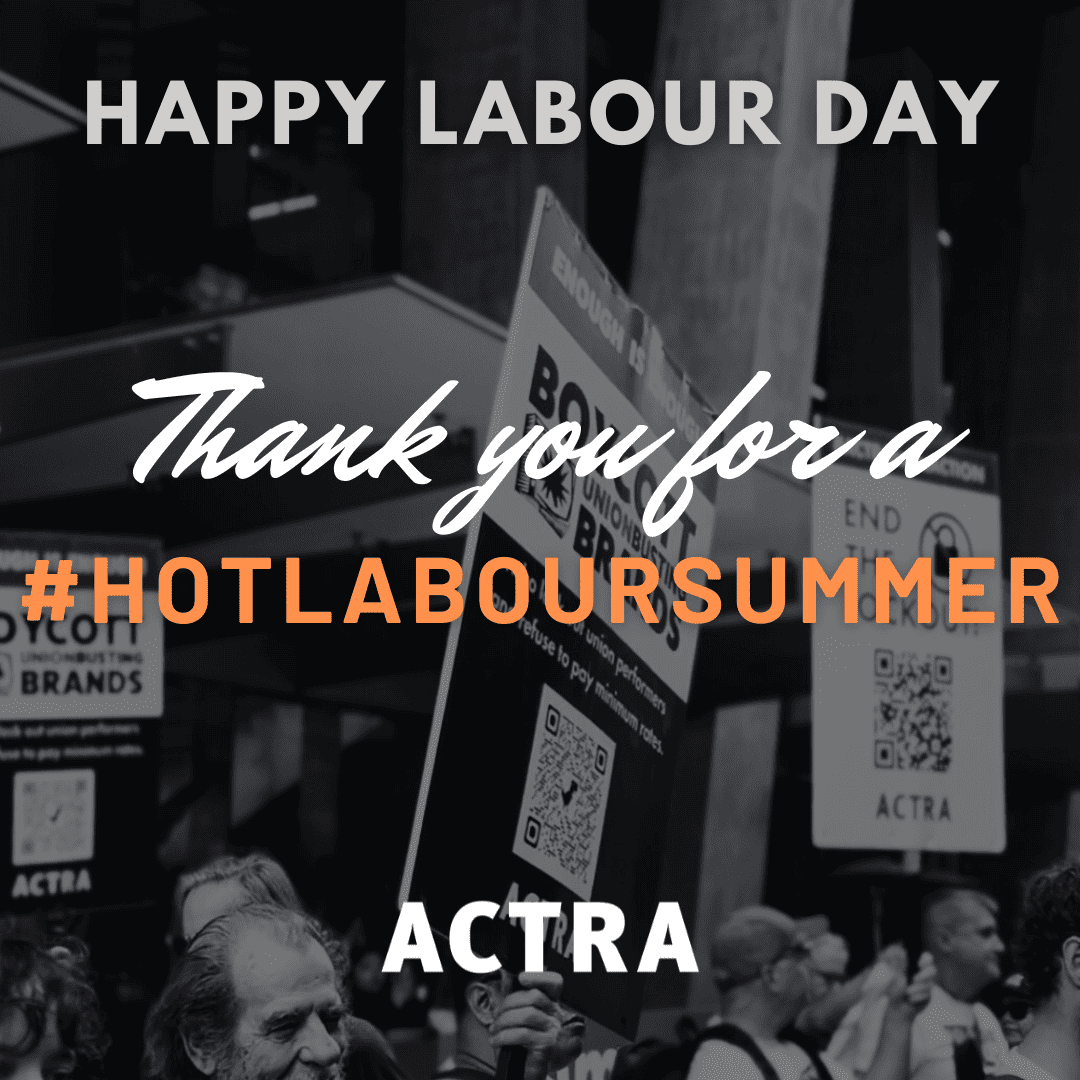 Dear members,

This Labour Day will mark the 496th day ACTRA has been shamefully locked out by the Institute of Canadian Advertisers (ICA). Our sibling unions across the border, SAG-AFTRA and the WGA, are on strike. Our industry is at a crucial moment in time. Workers' rights and the power of collective mobilization is more important than ever.
Since April 26, 2022, ACTRA members have come together, raising our voices in solidarity with other unions across Canada at rallies and on picket lines, standing as one against corporate greed.
Labour Day is a time to appreciate and honour the work of those before us, who fought for fair wages and the safe working conditions we have today. And we carry on that fight.
I encourage you to attend any Labour Day events near you. You may also visit the Canadian Labour Congress (CLC) website for an evolving list of activities across the country.
Union Power – Union Strong,
Eleanor Noble