Canada's New Stunt Hall of Fame & Inaugural 2022 Inductees
Hello ACTRA members,

Canadian entertainment history is being made with the launch of the Canadian Stunt Hall of Fame (CANSHOF) website and by the announcement of the very first Canadian Stunt Hall of Fame 2022 Inductees.
Today we are honouring the inaugural inductees for their legacy of work and all they have contributed to the evolution of our world-class stunt community in Canada.
The 2022 Canadian Stunt Hall of Fame Inductees are: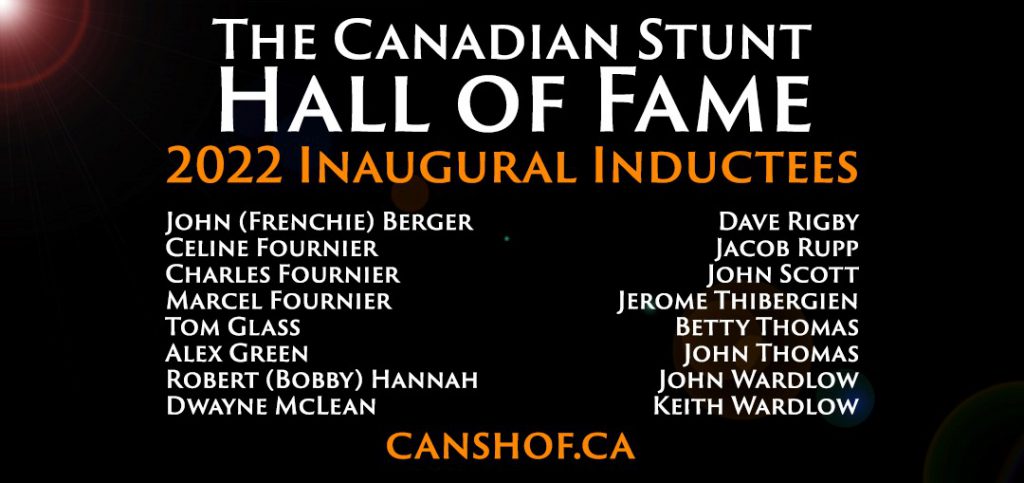 I want to express my appreciation to the Canadian Stunt Hall of Fame Committee Chair Rick Skene and members Colin Decker, Mike Scherer, Steve 'Shack' Shackleton, Ana Shepherd, Lori Stewart and Amy Szoke for their dedicated work to honour and serve Canada's professional stunt community coast-to-coast-to-coast.

The new CANSHOF will serve as an online historical archive to celebrate the body of work that has established Canada as a recognized action film destination. It will pay tribute to the ground-breaking work by Canada's stunt professionals to masterfully and safely bring creative visions of action to life! Please join me in celebrating these ACTRA members' commitment to their craft and learn more about how you can nominate future inductees.
In solidarity,
Eleanor Noble
ACTRA National President
ACTRA National Stunt Committee Chair