ACTRA will be updating this page regularly with information related to the COVID-19 health crisis as it becomes available. Please check back frequently for updates.
---
PRESIDENT'S MESSAGE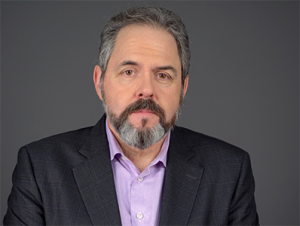 Dear ACTRA Members,
As the weather slips all too quickly toward winter, I hope you, your friends and families are well.
Work opportunities are returning all across this great country. Foreign service productions are choosing to shoot here because Canada is seen to be handling the pandemic more responsibly than many other jurisdictions, but they're also here because they know ACTRA members are professionals who take this industry and their careers seriously. They know we can be relied upon to partner with them in observing on-set health and safety protocols that will protect productions as well as the casts and crews who bring those productions to life. Read more…
---
SAFETY ON SET RESOURCES


As conditions on each set or workplace vary, members should contact their ACTRA Branch directly with any questions.
As production resumes across the country, provinces and industry stakeholders are releasing return-to-work health & safety guidelines for the screen-based media production sector:
ACTRA Branch Guidelines:
UBCP/ACTRA
ACTRA Alberta
ACTRA Toronto
ACTRA Montreal
Provincial Guidelines:
British Columbia
Alberta
Saskatchewan
Manitoba
Ontario
Quebec
Nova Scotia
Prince Edward Island
Newfoundland/Labrador
Industry Guidelines:
DGA, SAG-AFTRA, IATSE & Teamsters (USA)
Industry-Wide Labor-Management Safety Committee Task Force (USA)
International Federation of Actors (FIA)
---
GOVERNMENT INCOME SUPPORT
Online applications are now open for the following benefits:
Canada Recovery Benefit (CRB): provides income support to employed and self-employed individuals who are directly affected by COVID-19 and are not entitled to Employment Insurance (EI) benefits. The CRB is administered by the Canada Revenue Agency (CRA). 
If you are eligible for the CRB, you can receive $1,000 ($900 after taxes withheld) for a 2-week period. If your situation continues past 2 weeks, you will need to apply again. You may apply up to a total of 13 eligibility periods (26 weeks) between September 27, 2020, and September 25, 2021.
Under this new recovery benefit, individuals continue to earn money, but will be required to repay $0.50 of the CRB for every dollar of net income earned above $38,000 on your income tax return (excluding the amount received for the Canada Recovery Benefit). Click here for more information on how the CRB may impact your taxes and how your income affects what you keep of the CRB.
Canada Recovery Sickness Benefit (CRSB): this benefit provides $500/week ($450 after taxes withheld) for up to 10 days of paid sick leave to any worker in Canada who falls ill or has to self-isolate due to COVID-19. Individuals may not claim this benefit and another sick leave payment at the same time.
Canada Recovery Caregiving Benefit (CRCB): this benefit provides $500/week ($450 after taxes withheld) to Canadians who must stay home to care for a child under 12 or another dependent because their school, daycare or other day program facility is shut down due to COVID-19. Individuals who choose to keep their children home even though the facility is open will not qualify unless they provide proof there is a medical reason to do so such as an immunodeficiency disorder.
Canada Emergency Response Benefit (CERB): even though the CERB has ended, you can apply for a period retroactively. The CRA will continue to accept and process retroactive applications until December 2, 2020, for periods 5 to 7 either through your CRA My Account or by phone (1-800-959-2019 or 1-800-959-2041)). For retroactive applications for periods 1 to 4, you must call (1-800-232-1966) the CRA and speak to an agent.
---
HEALTH & SAFETY SURVEY REPORT
This spring, ACTRA Members were asked to complete an anonymous survey created by ACTRA to assist in our understanding of our Members' health and safety concerns about returning to work once our screen-based industry reopens.
ACTRA created a Health & Safety Survey Report, which outlines the measures our members feel would reinforce their sense of safety in the workplace, including when auditioning, on set, in studio or in scenes with physical contact.
The data obtained in this report will allow ACTRA to share the key health and safety concerns of our membership with government and industry stakeholders as work opportunities return within our industry.
---
FREQUENTLY ASKED QUESTIONS
Yes, ACTRA remains at work servicing the needs of our members across the country. ACTRA staff are working remotely and continue to respond to phone calls or E-mails from members to support them through this difficult time.

ACTRA remains at work servicing the needs of our members across the country and staff can be reached through their E-mail, voicemail or our general inquiry line at 416-489-1311 or E-mail at actra@actra.ca.
Will I be paid if I had work cancelled?
Our various agreements contain language as it applies to the cancellation of work or rescheduling of days. If you have had work cancelled during this time, we ask that you contact your local ACTRA branch so we may address each situation on a case-by-case basis, per the terms of the appropriate agreement.
Are projects still in production?
Production is slowly reopening across Canada with strict health and safety measures in place. For a list of what's currently in production, please contact your ACTRA Branch or visit your Branch's What's shooting page.
Is it safe to go to work?
Given the current situation, ACTRA requires all productions create and abide by a Health & Safety protocol that meets or exceeds the standards of the Branch's Best Practices Guideline and/or any provincially mandated requirements. These standards are meant to ensure the health and safety of every person in all work environments, be it at an audition, on set or in studio. When working, feel free to verify these standards are being maintained and if you have any concerns, contact your Business Rep immediately. And remember – at no time are you expected to continue working in an environment if you feel your health and safety are at risk! Click here to download a copy of ACTRA's advisory.
Where can I get help if I have anxiety about returning to work?
No one can anticipate how they might feel while living and attempting to work during a global pandemic. Anxiety over health concerns is real. Immediate counselling and support is available through HAVEN Helpline.
While working, productions are responsible for ensuring a safe work environment. If you have any concerns about your safety and the work conditions on set, safety concerns should first be reported to the Production:
If your concerns are related to COVID-19, there will be a designated person responsible for enforcing the production's COVID-19 health and safety policy. Check the call sheet for their contact information.
If your issue concerns an intimate scene, assistance may be available from the intimacy coordinator if one has been engaged by the production.
If this is an emergency, you have the right to refuse unsafe work. Provincial workplace health and safety legislation gives workers the right to refuse work they believe is unsafe to themselves or others. Workers who believe they are endangered by workplace violence may also refuse work. Please see your provincial workplace health and safety guidelines for the specific procedures to follow to establish a work refusal.
You can also contact your ACTRA Branch or call HAVEN Helpline (1-855-201-7823) for assistance.
Am I eligible for the Canada Recovery Benefit?
The Canada Recovery Benefit (CRB) provides income support to employed and self-employed individuals who are directly affected by COVID-19 and are not entitled to Employment Insurance (EI) benefits.
If you are eligible for the CRB, you can receive $1,000 ($900 after taxes withheld) for a 2-week period. Click here for full eligibility requirements.
---
MEMBER RESOURCES
Government of Canada: COVID-19 Information
Financial Resources
AFBS
The AFC
Canada Media Fund (Assistance Programs Directory)
Canada Performers (National Arts Centre)
Canadian Artist + Musician Relief Fund
CASCU
COVID-19 Black Emergency Support Fund
Emergency Survival Fund for LGBTQ2S artists, performers, tip-based workers and Glad Day
Inside Out's RE:Focus Fund
MBT
Health & Wellness Resources
Anxiety Canada
HAVEN Helpline
Barbra Schlifer Commemorative Clinic
Calltime Mental Health
Canadian Mental Health Association
Depression and the pandemic – a deep dive
Ending Violence Association of Canada
How to wear a non-medical mask or face covering properly
ShelterSafe
WellCan
Wellness Together Canada
Other Resources
Actsafe
Broadbent Institute
Canada Council for the Arts
Canadian Anti-Fraud Centre – COVID-19 Fraud
Canadian Labour Congress
Cultural Human Resources Council (CHRC)
National Film Board of Canada (Education Resources)
Telefilm Canada (Event Updates and Industry Resources)
Toronto & York Region Labour Council
---
ACTRA BRANCH COVID-19 UPDATES
ACTRA Alberta
ACTRA Manitoba
ACTRA Montreal
ACTRA Newfoundland/Labrador
ACTRA Ottawa
ACTRA Toronto
UBCP/ACTRA