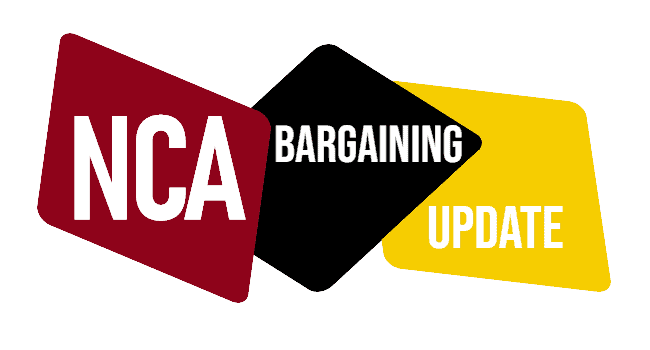 Hello ACTRA members,
We are deeply disappointed to be sharing that the mediator has determined that the parties are too far apart to meaningfully continue the mediation process. This means the confidentiality requirement and media blackout is paused. With the help of the mediator, we were finally able to force the ICA to provide an on the record proposal that we will share with the membership.
Please join us on a Zoom townhall on Thursday, September 21st at 5 pm ET , 2 pm PT, 3 pm MT, 4 pm CT, 6 pm AT, and 6:30 NT.
We will share the ICA's disrespectful proposal to gut the NCA and their intention to slash rates below those in the non-union commercial sector.
We urge all members to register for the Webinar using your ACTRA membership number here:
https://us02web.zoom.us/webinar/register/WN_KqjayADxQ5y73F1QXXl3hw
We look forward to speaking with you.
In Solidarity,
ACTRA National NCA Bargaining Committee