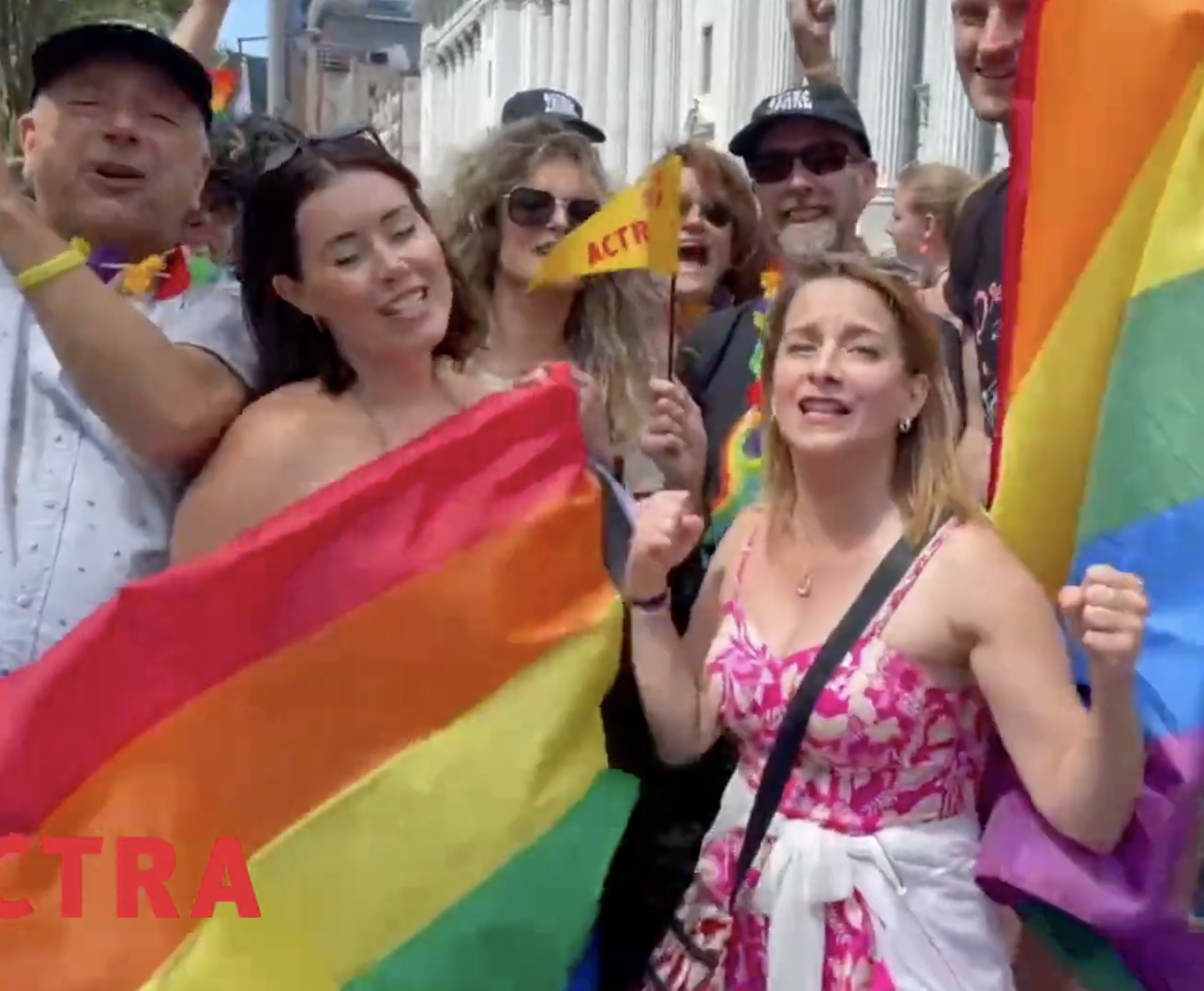 Hello ACTRA members,
What a summer this has been.
SAG-AFTRA went on strike, taking on the studios just as we were invited back to the NCA bargaining table by the ICA. The good news is that the media interest over the SAG-AFTRA strike has allowed us to shine an even greater spotlight on our lockout. We have done many interviews on all forms of news media outlets (radio, broadcast news, etc.). With each opportunity, we highlighted that ACTRA members have been in a 16-month illegal lockout by the ICA. We will keep doing our due diligence in taking advantage of every platform to get the message out.
On that note, ACTRA Toronto, UBCP/ACTRA, and ACTRA Montreal are holding an ACTRA Day of Action to protest locked out engagers. ACTRA Toronto and ACTRA Montreal dates are scheduled for Tuesday, August 22 with the UBCP/ACTRA date TBD. Please look out for further details on the time and location. As well, we encourage you to share our social media posts to help rally people to these important events for our commercial sector. Friends and family are welcome to attend in support of ACTRA performers and to end the lockout.
We continue to stand in solidarity with SAG-AFTRA and the WGA during their strike and are watching negotiations closely. In case you missed it here is the latest update from the Writers Guild of America negotiating committee after returning to the table with AMPTP Friday.
As a sign of our support, we are planning a cross-Canada rally that we hope will take place on Friday, August 25 to show solidarity with the SAG-AFTRA & WGA strikes. Once again, when the details are confirmed, it would be great if you could share them widely on social media.

We will provide an update on the NCA once we are out of the current blackout. Please visit www.actra.ca/nca/ for the latest updates and FAQs.
Until then, thank you for your continued support and solidarity. These are interesting times, and we are doing everything necessary, at this critical point of change in the evolution of our industry, to protect ACTRA and its jurisdictions in all ways possible.