ACTRA has partnered with Union Savings – Canada's only not-for-profit, union run, members' benefit program! ALL available ACTRA member general retail and service discounts are now exclusively available through the Union Savings program.
With almost two million individual members, Union Savings leverages its strength in numbers to negotiate savings and discounts, exclusive to Canadian union members and their families.
ACTRA, UBCP/ACTRA, RACS and PAL members have instant access to great deals from coast-to-coast including the national discounts you have used with ACTRA already.
Taking part is easy! Simply register for a new account by clicking on the Union Savings logo above and select "ACTRA" as your union! After signing up, you'll have access to all discounts immediately and dedicated online and phone support through Union Savings. Join today!
For ALL questions regarding any services or discounts on Union Savings please visit HERE
---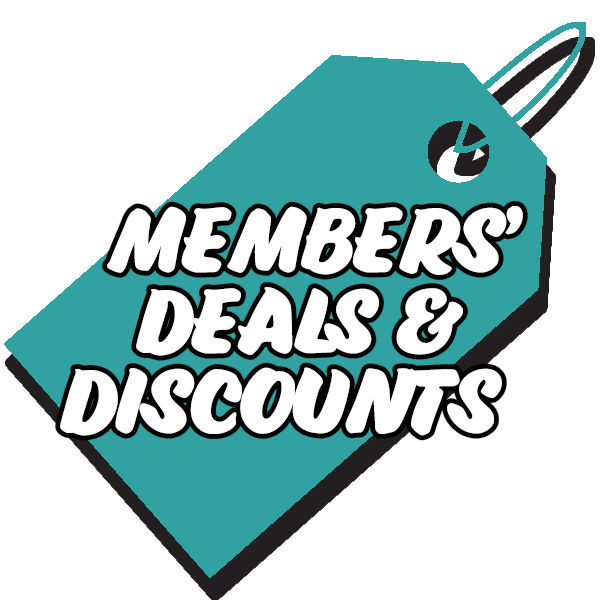 In addition to Union Savings, ACTRA, UBCP/ACTRA, RACS and PAL members are welcome to take part in the following performance-focused discounts designed to assist your professional life.
If you have any questions regarding the Members' Deals and Discounts below (NOT including Union Savings offers), please email: ACTRANational@actra.ca
---


30% off a Subscription for ACTRA Members!
As part of the IMDbPro Affiliate Program, members of ACTRA will receive 30% off their IMDbPro membership. As an IMDbPro member you can:
Manage your profile and update the credits for which you are most known;
Select which images are featured across IMDbPro, IMDb and Amazon Video;
Never miss cast, production or crew update with IMDbPro Track;
Access contacts and representation for over 300,000 industry professionals;
Keep up with over 25,000 projects in development in easy-to-explore lists;
Utilize IMDbPro Discover's advanced search function to help you find the right people for your projects;
Check out the IMDbPro iOS app available in the Apple App Store. Bring the entertainment industry's leading information resource wherever you are!
The IMDbPro/ACTRA Partnership is exclusively for ACTRA members. To receive the promotional code, please email actranational@actra.ca with "IMDbPro Code" in the subject line and include your ACTRA member ID in the body of the email. ACTRA members in good standing will be emailed their code shortly after.
Already have your code? To take advantage of this offer, go to www.IMDbPro.com/redeem and follow the instructions.
Please note: offers may not be combined and entering a new promo code may override any existing discount that has been applied to your account. Promotional discounts will be applied at the start of your next billing cycle. Members will need to apply a new code at the beginning of each calendar year to continue receiving the discount. Communication about the new code will be sent annually upon activation by IMDbPro.
---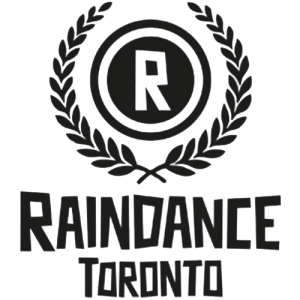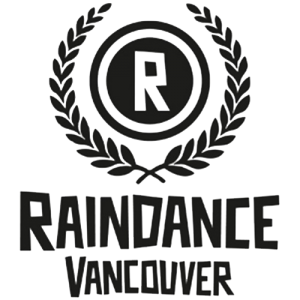 20% Discount for ACTRA members!
ACTRA members get a 20% discount off all Raindance courses in Toronto and Vancouver. If you are already a member of Raindance, you are eligible for an additional 20% off – a total 40% savings! USE THE CODE: Actra20 at checkout.
RAINDANCE TORONTO
RAINDANCE VANCOUVER
---


25% Discount on new and renewed memberships
Women in Film & Television – Toronto provides professional development, mentorship, and networking opportunities that empower women to be driven, connected, and confident leaders in today's film, TV and digital media industry. Visit wift.com for more details.
Join our community TODAY! Connect, Learn, Advance! https://www.wift.com/join/join-now
Save 25% off your WIFT-Toronto membership! Use discount code: actrawift19 at check out.
Membership Rate Card: HERE
---


Bandzoogle makes it easy to build a beautiful website for your music. Their step-by-step system will get you online in minutes. Choose from hundreds of mobile-friendly themes, then customize them with Bandzoogle's easy point and click editor.
All the features you need for a professional website are built-in:
Sell music, merch and tickets commission-free, right on your website.
Stream your music, with flexible options for music downloads.
Build your fan list and send professional newsletters.
Pull in content from your online services, including Instagram, SoundCloud, Bandcamp, and Twitter.
Live support by Bandzoogle's musician-friendly team 7 days/week.
RACS members get an extended 3-month free trial, plus 15% off the first year of any Bandzoogle subscription! Plans start at only $8.29 USD/month, including free registration of your own .COM domain.
Please use the following codes and links:
RACS15: https://bandzoogle.com/?pc=RACS15&utm_source=RACS&utm_medium=website&utm_campaign=partners
ACTRA15: https://bandzoogle.com/?pc=ACTRA15&utm_source=ACTRA&utm_medium=website&utm_campaign=partners
Click here to start your risk-free trial.
---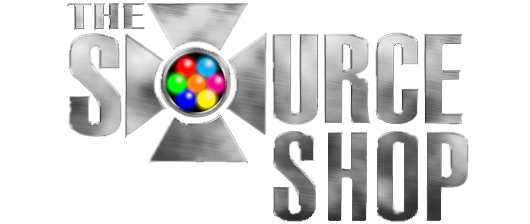 15% off Wuxly Sabertooth Parkas

The Source Shop is happy to offer ACTRA members 15% off on Wuxly Sabertooth Parkas. It's the parka the film and television industry demands! Find out more about the Wuxly Sabertooth HERE. Feel free to call us for more information.
Proof of ACTRA membership required to receive discount.
The Source Shop, 486 Evans Ave #1B; Toronto, ON M8W 2T7
Phone: 416-588-6712 Fax: 416-588-6869 www.sourceshop.com
---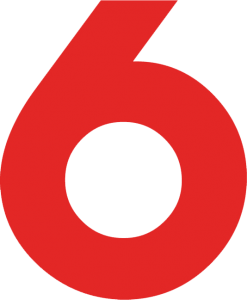 $50 Discount on all classes and workshops at Six Degrees

Six Degrees provides comprehensive and rigorous training in theatre, film, television, and voice-over performance offering a wide variety of classes and workshops for actors of every age. Award winning industry professionals use years of experience on-set, on-stage, and on-mic, to engage with small groups of actors in individualized, feedback-style instruction and critique, while pushing performances and careers forward using the natural strengths, abilities, and instincts of each student. With a focus on technique, readiness, and specificity, actors are challenged to be well versed and adept at many performance styles in an effort to find their personal approach to the work, and to reach their performance potential.
All ACTRA members in good standing (including those with BG and Apprentice status) receive a $50 discount on all classes and workshops at Six. Use the discount code ACTRA50 when registering. (Please note: this code is case sensitive!) Proof of membership will be required.
Email: info@sixdegrees.ca
Web: www.sixdegreesperformance.ca; www.sixdegrees.ca
Phone: 403-216-9911
---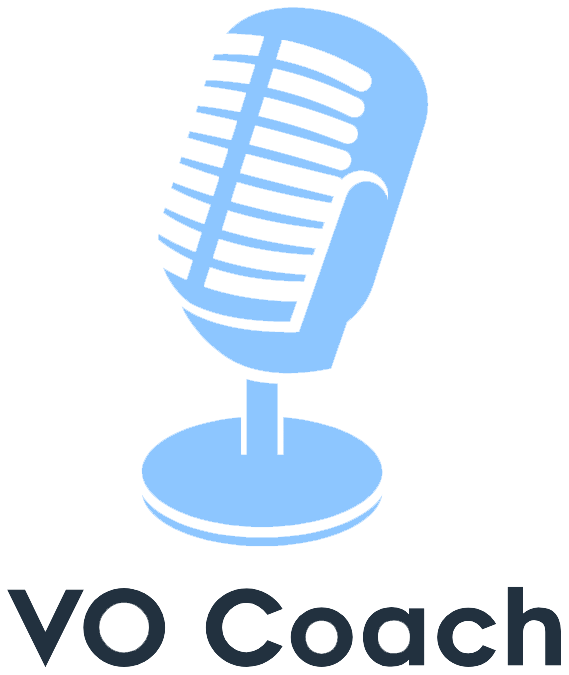 www.vocoach.ca
30% Discount for ACTRA members
We are dedicated to getting aspiring voice actors working in voiceover as quickly as possible. That's why we strive to teach you the most practical skills and knowledge you need to navigate the industry and book your very first voiceover job.
Work on your craft and perfect your voice acting technique. Feel comfortable and confident voice acting for commercial, video games, animation, audio books and e-learning.
Employ a winning strategy to your voiceover career from building an affordable home studio to finding an agent to booking your first voiceover job.
Website: vocoach.ca
Services: vocoach.ca/store
Book a free consultation: vocoach.ca/ola/services/free-consultation

With over 30 years of professional experience behind the mic, Tod Fennell brings a wealth of knowledge, an abundance of energy and a passion for the craft and business of voice acting.
Tod has voiced characters in award winning video games like Assassin's Creed, Far Cry, Ghost Recon, Kena: Bridge of Spirits and Monster Hunter Stories 2 as well as recorded hundreds of commercials for major brands.

ACTRA members can receive 30% off with the coupon code: ACTRA30
---
SOLOMOJO COACHING
40% Discount

At some point you lift your head out of your daily preoccupations and notice where you are in life. Years of 'doing' have seemed productive and enjoyable, but you desire a deeper connection with your existence that feels grounded and inspires contentment. It is time to name what is essential, to cherish it and to place it at the centre of your life. The result is a more skilful personal and professional presence that contributes to generating mindful solutions and taking meaningful action, for yourself and your world around you.

Jo Bennett (ACTRA member) is an ICF credentialed coach (ACPC, PCC, ACE) with an established practice in North America. She offers personalized 1:1 coaching, utilizing tools from the themes of positive psychology, neuroscience, emotional intelligence, mindfulness and minimalism.

Book a complimentary 30 minute consultation. All sessions are virtual.
---
STRAEON ACTING STUDIOS – ONGOING WEEKLY SCENE STUDY CLASSES
$50 Off the first month of class (for ACTRA and ACTRA apprentices; New studio members only)
Straeon Acting Studios is an internationally recognized acting studio with locations in Montreal, Toronto and Boston. Known as the "Gym for Actors," Straeon Acting Studios carries a reputation of being intimate and intense. Coaching is tailored to the individual and does not adhere to one particular method, allowing each actor to discover his or her own process. Acting classes are held on an ongoing, weekly basis. Just like a personal trainer, our coaches assess where you are as an artist in order to guide you on the path to extraordinary acting.
---
ARMSTRONG ACTING STUDIOS
10% Off and 15% Off "ActEd Online with Dean Armstrong"
Please contact: James Loh, Studio Manager, Armstrong Acting Studios
9 Davies Avenue, Studios 408, 409, 410 + 500, Toronto ON M4M 2A6
PH: 416-483-0056
E: office@armstrongactingstudios.com
www.armstrongactingstudios.com
@ArmstrongActing
---
SEARS & SWITZER
20% Off for full and apprentice ACTRA members
110 Hepbourne Street, Unit 110, Toronto ON M6H 1K5
Studio voice-mail: 416-534-6094
www.searsandswitzer.com
---
TRANSFORMATIONAL COUNSELLING FOR ACTORS
Clearing Challenging Blocks to Ones Creative Artistic Process with Ross Andaloro
Many actors have difficulty in being able to access roles if they are affected by anxieties and blocks from their past personal life.
This transformational work is about clearing difficulties and regrets of the past that are subconsciously impeding their clarity and flexibility with challenging acting roles.
I have been supporting the arts community in Vancouver and Toronto towards excellence in their craft for 40 years.
This insight and awareness work combines a wide range of consciousness techniques developed by the human potential communities in Britain, Canada, India, Tibet and the United States.
My rate for a one-on-one meeting is $150 for a 1 hour and 15 minute session. I am happy to give a 20% discount to ACTRA members for my services.
I offer this service in person in both Vancouver and Toronto and by Telephone, FaceTime and Skype.
---
CALLBACK HEADSHOTS
15% Off for ACTRA members!
Callback Headshots is your studio for great headshots, demo reels and video auditions.
Photographer Dan Abramovici is a working actor and runs the studio with a real understanding of what his fellow actors and performers need to get into the room. We do our best to keep you happy. This means our prices are kept fair and free of surprise costs. We finish the work on time. We include a CD with ALL of your proofs and headshots. We listen to you and your agent. You can print with us or on your own. And we keep you comfortable and relaxed throughout the whole process.
PH: (416) 575-5757 / E: photos@callbackheadshots.com
www.CallbackHeadshots.com
---
ERIN MOLLY FITZPATRICK PHOTOGRAPHY
15% Off Photo sessions/Headshots/Wedding Shoots
With a background in journalism and art direction Erin Molly Fitzpatrick has worked the last 10 years in different facets of the industry. Gathering experience in commercial work as well as fine art and lifestyle photography, she has molded herself into an array of different projects/campaigns.
To receive promotional offer, please go to erinmollyfitzpatrick.com contact section, enter your information and put in Promo Code PXLV7 OR provide proof of membership.
E: erinmollyfitzpatrick@gmail.com
www.erinmollyfitzpatrick.com
---
WALTER ALZA ACTING STUDIO
10% Off Acting classes on-camera
15% Off Private Coaching with Walter Alza (1st Session/New actors only)
Contact: Lino Sotto, Studio Manager, Walter Alza Acting Studio
PH: 416-850-8936
E: info@alzaactingstudio.com
Twitter: @alzaacting and @walteralza
www.alzaactingstudio.com
---
CINDY TANAS ACTORS STUDIO
$50 off for first time ACTRA member attendees
Cindy Tanas Actors Studio offers private acting coaching and acting classes for film and theatre in a spacious downtown Toronto studio. Acting training caters to all levels of actors from beginner to experienced. In the Actors Instrument workshop, Cindy teaches with a hands-on individualized approach that attends to and supports each actor's unique process. Her intimate Scene Study accepts only six students per series, allowing the learning to be very personalized, honing in on each actor's distinctive challenges. Cindy has taught both in Toronto and LA and her studio was founded 1995. Cindy is the recent Chair and long-time member of TAAS (Toronto Association of Acting Studios). The Cindy Tanas Actors Studio enjoys a reputation of being amongst the best acting studios in Toronto.
P: 416-222-6022
E: cindy@cindytanas.com
W: www.cindytanas.com
---
MIRIAM LAURENCE; Integrated Acting System
5% off for ACTRA and ACTRA apprentices (the usual discount for actors who are returning to class)
Miriam Laurence empowers actors to discover their own personal technique by challenging all aspects of the actor's instrument: physical, vocal, emotional, intellectual.
Miriam Laurence uses a unique blend of the most effective and proven training methods. Her unique Integrated Acting System empowers actors to discover an individualized technique that considers the adjustments required for skilled acting for stage and film.
Classes are well-priced, small (12 actors max), in-depth and intensive. Special attention is paid to the process of constructive feedback.
miriamlaurence.com
miriam.laurence@gmail.com
---
ACTRA does not endorse any product or service, however, we select discounts and offers that may be of interest to our Members. Providers and programs are not guaranteed and may change from time to time by the partner and/or ACTRA National.
Union Savings and Members' Deals & Discounts are available to members of the following organizations: