HAVEN Helpline & Telus Health (Formerly Lifeworks)


HAVEN Helpline is a counselling and support service. If you are in immediate danger, please call 911.
Harassment, Anti-racism and Violence Emergency Network
A national, bilingual critical incident reporting line available to members of ACTRA (excluding UBCP/ACTRA members*), Canadian Actors' Equity Association and the Directors Guild of Canada (DGC).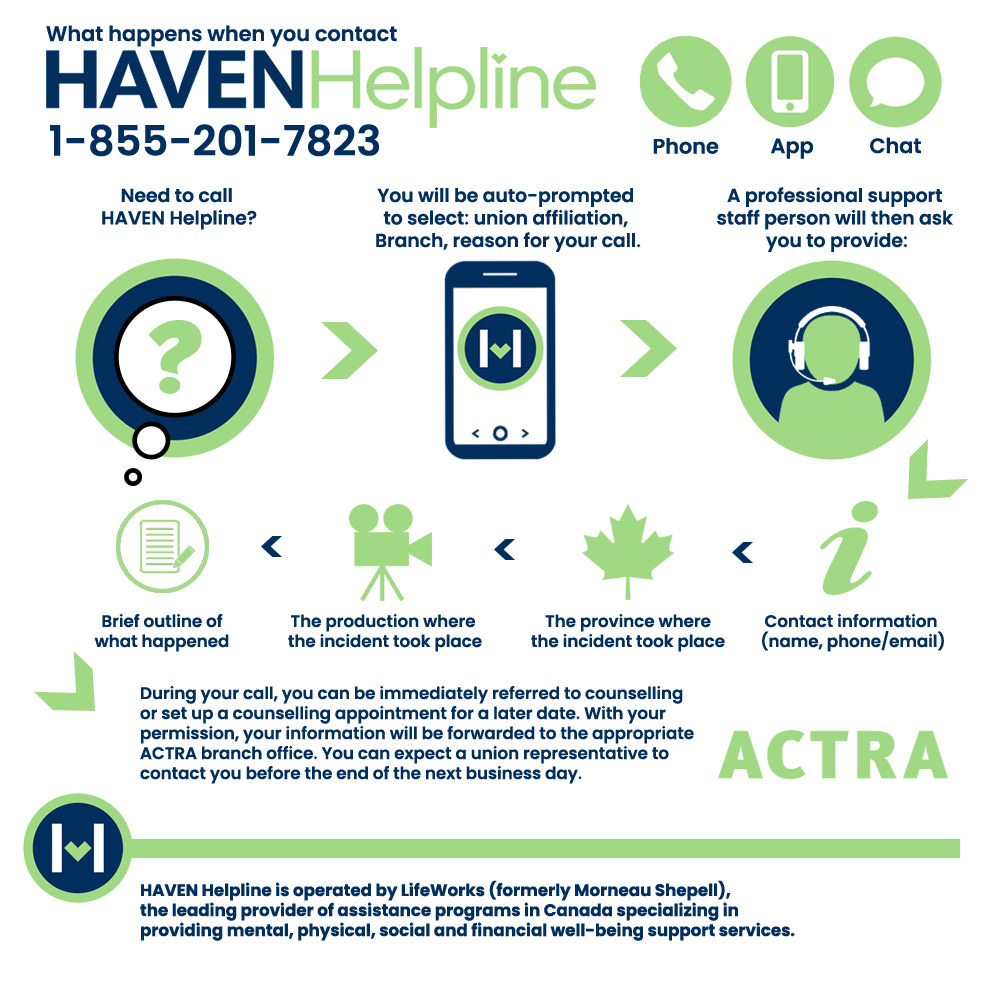 HAVEN Helpline is available for situations related to workplace discrimination, harassment and violence emergencies.
A list of Frequently Asked Questions about HAVEN Helpline are available by clicking on the dropdown questions below. You can also download the PDF by clicking here. Please note, some of the support services outlined below might be impacted due to the COVID-19 health pandemic.
HAVEN-Related Questions
Feedback about HAVEN Helpline can be directed to feedback@actra.ca.
Download our HAVEN Helpline Zoom background
HAVEN Helpline is available to ACTRA, DGC and Equity members with the assistance of: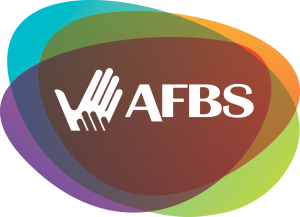 *UBCP/ACTRA members have access to their own support resources. Click here to learn more.