ACTRA will be updating this page regularly with information related to the COVID-19 health crisis as it becomes available. Please check back frequently for updates.
---
PRESIDENT'S MESSAGE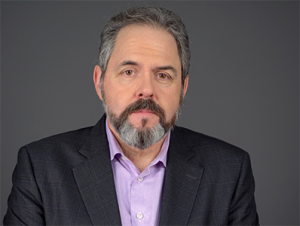 Dear ACTRA members,
In this challenging and unprecedented time, it is important that our ACTRA family takes care of each other. ACTRA members are some of the most thoughtful, compassionate and creative people I know. We will get through this. So please take care of yourselves and your families and stay healthy.
---
ACTRA NATIONAL CONTACT INFORMATION
ACTRA remains at work servicing the needs of our members across the country and staff can be reached through their e-mail, voicemail or our general inquiry line at 416-489-1311 or e-mail at actra@actra.ca.
---
HEALTH INFORMATION SOURCES
Government of Canada: COVID-19 Information
Tips for coping with the Coronavirus Disease (COVID-19) outbreak
---
GOVERNMENT INCOME SUPPORT
The Canada Emergency Response Benefit (CERB) provides financial support to employed and self-employed Canadians who are directly affected by COVID-19. The program was launched as part of the Government of Canada's COVID-19 economic response package. If you are eligible, you can receive $2,000 for a 4-week period (the same as $500 a week). If your situation continues past 4 weeks, you will need to apply for the CERB again.
Who can apply
Who can get the CERB
Eligibility update: The CERB is now available if you earned $1,000 or less during an eligibility period. If this applies to your situation, you may be eligible to apply for a previous period, starting March 15, 2020.
Note: You cannot apply for the CERB with CRA if you already applied through Service Canada. If you have already applied for Employment Insurance (EI) or for the CERB through Service Canada, you cannot apply for the CERB with the CRA.
Eligibility periods: you must re-apply for the CERB for each eligibility period. Eligibility period start and end dates are as follows:
May 10, 2020 to June 6, 2020
June 7, 2020 to July 4, 2020
July 5, 2020 to August 1, 2020
August 2, 2020 to August 29, 2020
August 30, 2020 to September 26, 2020
How to apply
When and how to apply for the CERB.
Keep getting your payments
How to re-apply for the CERB and when you can expect it
Note: These benefits are taxable and you will need to report any payments received on next year's tax filing. An information slip will be made available for the 2020 tax year in My Account under Tax Information Slips (T4 and more).
Return or repay CERB
Why and how to return or repay the CERB
Contact the Canada Revenue Agency about CERB
How to contact the CRA with your questions about the CERB
Questions & Answers
A list of Questions and Answers on the Canada Emergency Response Benefit.
***
Additional benefits announced as part of the Government's COVID-19 economic response package include:
Canada Child Benefit
The Government of Canada is providing an extra $300 per child through the Canada Child Benefit (CCB) for 2019-20. This will mean approximately $550 more for the average family. This benefit will be delivered as part of the scheduled CCB payment in May. Those who already receive the Canada Child Benefit do not need to re-apply. If you would like to apply for the Canada Child Benefit, please click here.
Special Goods and Services Tax credit payment
The Government of Canada is providing a one-time special payment by early May through the Goods and Services Tax credit for low- and modest-income families. The average additional benefit will be close to $400 for single individuals and close to $600 for couples. There is no need to apply for this payment. If you are eligible, you will get it automatically.
---
TAKE ACTION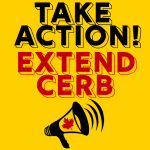 Extend the Canada Emergency Response Benefit (CERB): Send an E-mail and sign our Petition calling on the Government of Canada to take immediate action to extend the CERB for cultural sector workers beyond the current 16-week maximum period until such time as regular work opportunities return. Click here to take action now.
Tell the banks: We need credit card relief now! With millions of Canadians experiencing lost income or wages due to the COVID-19 pandemic, many have no choice but to turn to their credit cards to pay for basic needs. The big banks and credit card companies need to do their part to help Canadian families and support our economy in these difficult times. Click here to sign the Canadian Labour Congress's petition asking credit card companies to reduce interest rates.
---
HEALTH & SAFETY SURVEY
ACTRA Members were asked to complete an anonymous survey created by ACTRA to assist in our understanding of our Members' health and safety concerns about returning to work once our screen-based industry reopens. The survey closed May 14.
The data obtained through this survey will allow ACTRA to share the key health and safety concerns of our membership with government and industry stakeholders as we look forward to the return of work opportunities within our industry.
---
FREQUENTLY ASKED QUESTIONS
Yes, ACTRA remains at work servicing the needs of our members across the country. ACTRA staff are working remotely and continue to respond to phone calls or e-mails from members to support them through this difficult time.
Will I be paid if I had work cancelled?
Our various agreements contain language as it applies to the cancellation of work or rescheduling of days. If you have had work cancelled during this time, we ask that you contact your local ACTRA branch so we may address each situation on a case-by-case basis, per the terms of the appropriate agreement.
Are projects still in production?
While the majority of TV and film projects have temporarily shut down or wrapped their seasons early, other projects continue to operate. Voice work, while impacted, appears to be affected to a lesser degree by the current situation.
Is it safe to go to work?
Given the current situation, ACTRA has advised all productions to adopt increased hygiene standards to ensure the health and safety of every person in all work environments, be it at an audition, on set or in studio. When working, feel free to verify that these standards are being maintained, and if you have any concerns, contact your Business Rep immediately. And remember – at no time are you expected to continue working in an environment if you feel your health and safety are at risk! Click here to download a copy of ACTRA's advisory.
Am I eligible for the Federal COVID-19 Emergency Response Package?
To be eligible for CERB, you must meet the following requirements:
You did not apply for, nor receive, CERB or EI benefits from Service Canada for the same eligibility period
You have not quit your job voluntarily
You reside in Canada
You are 15 years old or more when you apply
You earned a minimum of $5,000 (before taxes) income in the last 12 months or in 2019 from one or more of the following sources:

employment income
self-employment income
provincial or federal benefits related to maternity or paternity leave
AND
You stopped or will stop working due to COVID-19, and:

You are applying for the first time
For at least 14 days in a row during the 4-week payment period, you do not expect to receive more than $1,000 (before taxes) from employment and self-employment income
You are re-applying for another period
You do not expect your situation to change during this 4-week period and you do not expect to receive more than $1,000 (before taxes) from employment and self-employment income
KKKKOR
You received regular EI benefits for at least 1 week since December 29, 2019
You are no longer eligible for EI benefits
Click here for more information about how to apply. Please also check your eligibility for similar Emergency Packages available through your provincial government.
---
MEMBER RESOURCES
Financial Resources
AFBS
The AFC
Canada Media Fund (Assistance Programs Directory)
Canada Performers (National Arts Centre)
Canadian Artist + Musician Relief Fund
CASCU
COVID-19 Black Emergency Support Fund
Emergency Survival Fund for LGBTQ2S artists, performers, tip-based workers and Glad Day
Inside Out's RE:Focus Fund
MBT
Health & Wellness Resources
Anxiety Canada
HAVEN Helpline
Barbra Schlifer Commemorative Clinic
Calltime Mental Health
Canadian Mental Health Association
Ending Violence Association of Canada
ShelterSafe
WellCan
Wellness Together Canada
Other Resources
Actsafe
Broadbent Institute
Canada Council for the Arts
Canadian Anti-Fraud Centre – COVID-19 Fraud
Canadian Labour Congress
Cultural Human Resources Council (CHRC)
National Film Board of Canada (Education Resources)
Telefilm Canada (Event Updates and Industry Resources)
Toronto & York Region Labour Council
HAVEN Helpline
With many thanks to AFBS, we are pleased to announce enhanced services available to ACTRA members through HAVEN Helpline and the LifeWorks app or social media platform during this COVID-19 pandemic:
Emergency Financial Support
Financial counselling support is included in the Member Assistance Program (MAP) and an alert was added to the HAVEN Helpline, directing members needing emergency financial aid to contact The AFC (at 1-877-399-8392).
Online counselling support
Short-term assistance is available to help members in this challenging time.
Support through LifeWorks by Morneau Shepell
COVID-19 information, resources and videos are available the LifeWorks platform. We've also included some helpful videos and webinars below to help you navigate through this difficult time.
What is the novel coronavirus? (10 minutes)
Webinar: Emotional Well-Being During the COVID-19 Pandemic (25 minutes)
Webinar: Talking to your child about Covid-19 (25 minutes)
Well-being Wednesdays (via Facebook Live)
Visit the LifeWorks Facebook page to join Well-being Wednesdays! Weekly topics include mental, physical, social and financial well-being. Recordings of past sessions will also be saved to the Facebook page.
WellCan™
Created by Morneau Shepell, WellCan™ is a free collection of digital resources to support the mental health of all Canadians during COVID-19. Through the growing collaboration of organizations, WellCan™ addresses challenges brought on by COVID-19 through an extensive database of information.  There are a number of toolkits, articles, tips and infographics available on the WellCan app.  The free app is available on Apple and Android devices. For desktop access, visit wellcan.ca
Mental Health Awareness Month
May is Mental Health Awareness month. To help bring awareness to this important aspect of total well-being, Morneau Shepell launched a new microsite, A stable mindset in an unstable world, within its LifeWorks platform (you must be logged in to LifeWorks to access this page).
Through videos, infographics and articles, the microsite explores:
What is Headline Stress Disorder?
How to protect your mental health while staying informed
Real-life tips to manage anxiety
And more!
Virtual Town Halls
ACTRA Toronto Virtual Town Hall (April 9): Hosted by ACTRA Toronto Executive Director Sue Milling, panelists ACTRA National President David Sparrow, MP Julie Dabrusin (Toronto Danforth), accountants Fred Watkin and Brian Borts, David Hope from the AFC, Ferne Downey and Bob Underwood from AFBS and Jenny Lewis from the Casting Directors of Canada took part in ACTRA Toronto's second Town Hall webinar. Thank you to ACTRA Toronto for organizing this Town Hall for members.
ACTRA Toronto Virtual Town Hall (March 26): ACTRA National President David Sparrow, ACTRA Toronto President/National Treasurer Theresa Tova, AFBS CEO Bob Underwood and Chair Ferne Downey, and The AFC's David Hope share resources and outline the steps we're taking to support our members and our production community through COVID-19 pandemic in this virtual Town Hall. Thank you to ACTRA Toronto for organizing this Town Hall for members.
---
MEMBER E-BLASTS
---
ACTRA BRANCH COVID-19 UPDATES
ACTRA Alberta
ACTRA Manitoba
ACTRA Montreal
ACTRA Newfoundland/Labrador
ACTRA Ottawa
ACTRA Toronto
UBCP/ACTRA
---
SAFETY ON SET RESOURCES
Download these tips on best practices productions can adopt during the COVID-19 health crisis. As conditions on each set or workplace vary, members should contact their ACTRA Branch directly with any questions.
---
2020 ACTRA DAY IN L.A.
Given current challenges and the closure of the U.S.-Canada border, the Beverly Hilton Hotel has cancelled all scheduled events for the month of April, including our 2020 ACTRA Day in L.A.
ACTRA is hopeful we can reschedule this great event to honour our 2020 Award of Excellence recipient Catherine O'Hara. Please keep an eye on actraevents.ca and our social media platforms for future updates.