TORONTO, ON (June 7, 2021) – ACTRA National President David Sparrow along with a group of some of Canada's best-known performers and creators are calling on the federal government to move forward and pass legislation to amend the Broadcasting Act.
"The future of Canada's screen-based industry is at a pivotal moment," says ACTRA National President David Sparrow. "Canadian performers and creators are calling on our federal government to act now to modernize Canada's outdated broadcasting system. Having worked in this industry for the past 30 years, I know first-hand that our cultural sovereignty is at stake."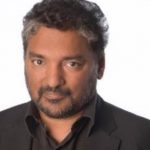 "Canada's Broadcasting Act is 10 years behind almost every other country in the world," says Sugith Varughese, original Fraggle Rock scriptwriter and now appearing on Transplant. "If we are going to be a sovereign nation with our own culture, we must not lose this opportunity. The entire world has changed twice since the Act was last revised in 1991. If our government wastes more time getting it done, I'll probably be retired."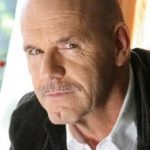 "Canada's creators have been calling for a modernized broadcasting system for the better part of a decade," says Jackson Davies, who starred in the iconic Canadian television series The Beachcombers. "From the 1970s through to the '90s, shows like The Beachcombers were building a strong Canadian industry and attracting audiences worldwide. Clearly, the Broadcasting Act desperately needs to be updated so we can continue to create new Canadian success stories."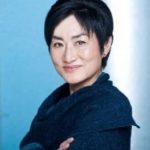 "My impetus as an artist has always been the creation of original Canadian work, from a culturally diverse perspective. A nation that doesn't tell its own stories doesn't know who it is," says Kim's Convenience star Jean Yoon. "In terms of Bill C-10, Canadian creators – writers, performers, directors, musicians and producers – play critical roles in strengthening Canada's identity in the digital age."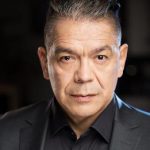 "Our Indigenous stories help viewers understand other perspectives and experiences," says Lorne Cardinal, director and star of Corner Gas as well as the Corner Gas Animated series. "As creators in Canada, it's important we all share stories of our history both light and dark, with each other and with viewers around the world. We must have the appropriate tools to continue telling our stories for future generations."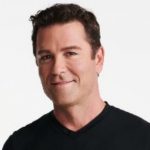 "The more broadcasters – traditional or online – we have contributing to the creation of Canadian content production, the more jobs we generate for Canadian workers who create this content," says Murdoch Mysteries star and director Yannick Bisson. "The Canadian production sector is a key driver of Canada's creative economy, contributing over $12 billion to our country's Gross Domestic Product (GDP) and generating almost 250,000 jobs across Canada."
q
"Come on, let's not miss this golden opportunity to modernize Canada's Broadcasting Act," says Broad Appeal and This Hour Has 22 Minutes star Mary Walsh. "The changes proposed in Bill C-10 will have a positive impact on Canadian storytelling and storytellers for decades to come. We don't own our own movie screens, we can't afford to lose what little cultural independence we now have to foreign media giants. Are we a country or not?"
About ACTRA:
ACTRA (Alliance of Canadian Cinema, Television and Radio Artists) is the national union of professional performers working in English-language recorded media in Canada. ACTRA represents the interests of over 27,000 members across the country – the foundation of Canada's highly acclaimed professional performing community.
-30-
Media Contact: Carol Taverner, Public Relations Officer, ACTRA National, tel: 416-644-1519, email: ctaverner@actra.ca