---

Enough is enough!
Nearly a year ago, several ad agencies decided to lock out ACTRA performers after 60 years of success working under an ACTRA agreement. The agencies wanted to gut wages and scrap benefits for gig performers.
You can help ACTRA's fight to end this lockout.
Boycott all brands – and their agencies – who refuse to pay minimum rates.
Below is our list of union-busting brands – be sure to spend your hard-earned dollars elsewhere for as long as these brands continue to rake in profits while ACTRA members lose their livelihoods.
Let's show brands that put profits over people that we won't stand for union-busting.
---
HELP SPREAD THE MESSAGE!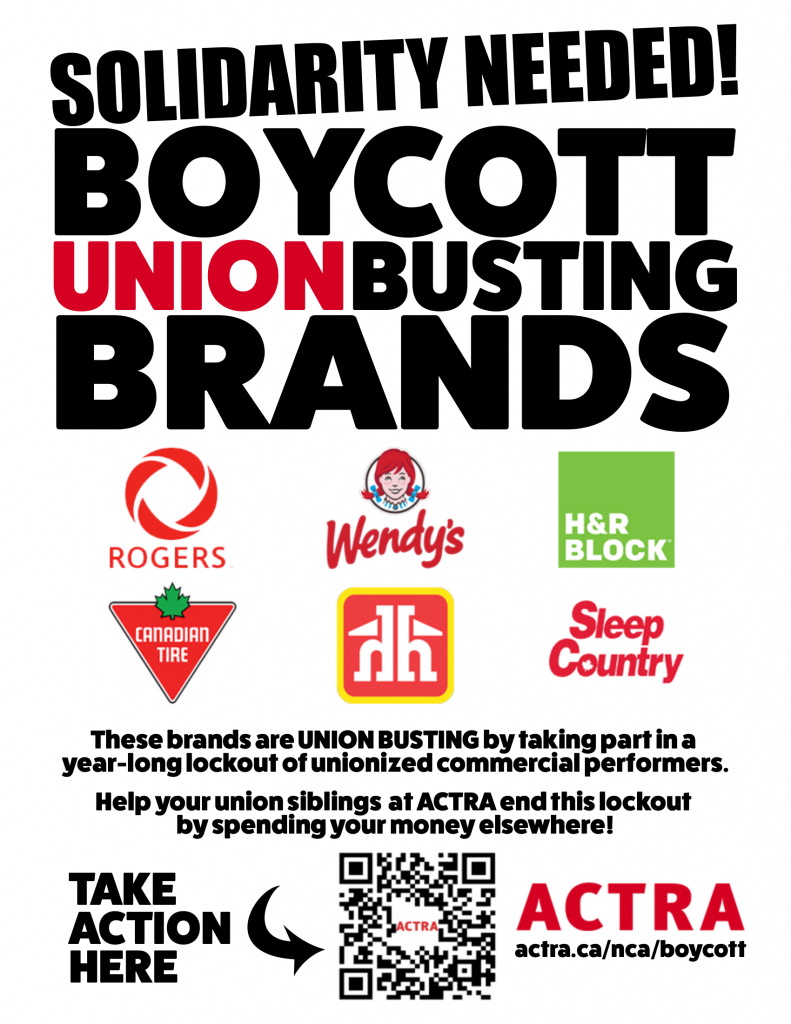 Join the fight to Boycott Union Busting Brands and their advertising agencies! Download and print this handy poster and display it in your workplace, union hall or wherever you feel people need to hear this important message of solidarity!

---
WATCH ACTRA MEMBERS IN ACTION!
If you would like your brand removed from our boycott list, tell your advertising agency to sign on to ACTRA's National Commercial Agreement or move your ad work to an agency that is already a signatory.
Email actranational@actra.ca for more information.